At the purchase of each Rumex Swiss from us, SAM will contribute CHF 1.- to SAMWB association.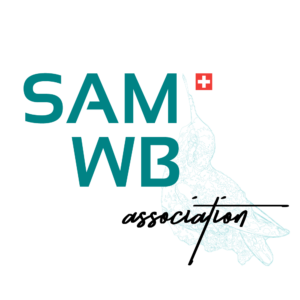 Our infusions
Our organic herbal infusions Rumex Swiss are derived from formulas of North American plants, also called Essiac tea or Rene Caisse tea.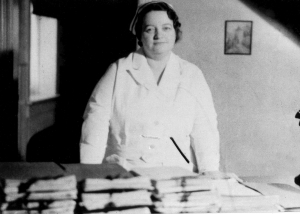 Nurse Rene Caisse at Bracebridge Clinic 1939 –
Rumex Swiss infusions are identical by 98% to the original Essiac tea formula and adapted to Swiss legislation. Our infusions are assembled and produced by the art and know-how of the Arupa® team in Schwende, while respecting Swiss standards and regulations.
The quality and quantity of the Sheep Sorrel root (rumex acetosella) in all our formulae is key to achieving the most beneficial results and so there is a minimum of 30% of rumex acetosella root included in all our infusions.
Ultimately, it is the successful harvesting of this essential ingredient that enables us to provide our customers with the very best quality herbs. For this reason, our producer Arupa®, has gone to great lengths to partner with a second-generation organic farming family. In keeping with the high standard of our Sheep Sorrel supply, all the herbs for our mixtures are sourced from organic suppliers.
Rumex Swiss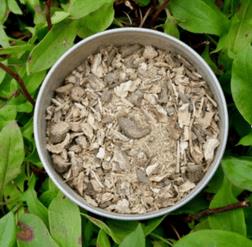 50g with 30% root of rumex acetosella = € 42.90-
50g with 90% root of rumex acetosella = € 49.90-
Prices include VAT
Research has shown that the North American herbal blend has been used for almost a hundred years to alleviate many different conditions.
Detailed information on the history, composition and use of this herbal mixture can be found in particular in Mali Klein's new book "Essiac, Le Guide Indispensable", 2016. Over the past 20 years, she has conducted research detailed information on the therapeutic use of this tea.
As a herbal remedy, Essiac has survived the annals of time. In 1893 the original formula was successfully used by a Native American medicine man to treat a very sick miner's wife. This secret recipe was passed onto a pioneering nurse, Rene Caisse. She called the original formula "Essiac", which is a reversal of her name. She also brought Essiac to prominence in the field of health and had it recognized by eight well-respected Canadian doctors later in 1926.
These early beneficial results would thereafter change the life of Rene Caisse, and the lives of her patients. The full intriguing story can be accessed in the book "The Essiac Essentials Handbook" by Mali Klein, published in 2016.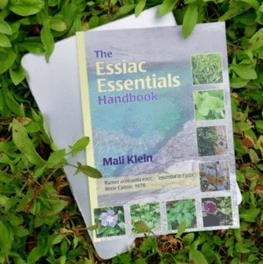 by Mali KLEIN
the Essiac Essential-Handbook – Euro 16.-
The legacy of Essiac continued with Rene Caisse's confidants Sheila Snow and Mary MacPherson and then with Mali Klein who, over 20 years, independently evaluated the documents and evidence she holds as the custodian of the Sheila Snow Fraser Essiac Archive. Mali Klein also brought the indigenous formula to Europe and formed the UK charity Clouds Trust in 1997.
The Rumex Classic formula uses four herbs: Sheep Sorrel tops and root, Burdock root, Turkey Rhubarb root and Slippery Elm bark. It is easily brewed at home into a tea which may be drunk once or twice a day.
According to Rene Caisse, the tea had to include Sheep Sorrel root:
"You can buy the crushed leaves but they are no good alone. […]  I do know that the whole plant is needed".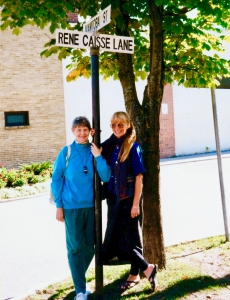 Sheila Snow with Mali Klein October 1996
Rumex Swiss
Ingredients:
35% Sheep Sorrel / rumex acetosella (30% or 90% root)
54% Burdaok / arctium lappa
9% Slippery Elm bark / ulmus rubra
2% Astragale / astragalus
Rumex Swiss formula
Rumex Swiss infusion is made from the dried herb Sheep Sorrel coarsely ground with 30% its root (rumex acetosella), chopped and dried burdock root (arctium lappa), dried and powdered slippery elm inner bark (ulmus rubra), and dried astragalus root and powder (Astragalus).
Preparation for 10 g of Rumex Swiss-
First, boil 1 liter of chlorine-free water, add 10 g of dried tea. Simmer with the lid on for 13 minutes. Then remove from heat and let stand for 10-12 hours. Heat the tea – without boiling it – and pour it into clean bottles. This would be enough for about 3-4 weeks.
How to use
Dilute 20 ml of Rumex Swiss in 40 ml of cold or warm water for daily consumption. Drink the tea slowly and on an empty stomach. After taking the tea, wait at least half an hour before eating. This infusion can be taken up to two times a day, morning and evening.
Store out of reach of children in a cool, dry place. Do not use in case of allergy to any of the components. This infusion is intended for Adults.
Packaging and storage
Rumex Swiss infusions are packaged in bags with a zip closure, and shipped in cardboard packaging containing a 3-laungages leaflet. Please keep this mixture in the refrigerator after opening.