On request, SAM offers conferences & trainings on alternative medicine & new products to our retailers, partners and healthcare institutions.
THE 2nd INTERNATIONAL HEALTH CONGRESS (IHC) ON NON-COMMUNICABLE DISEASES 
Comprehensive Mental Health & Well-Being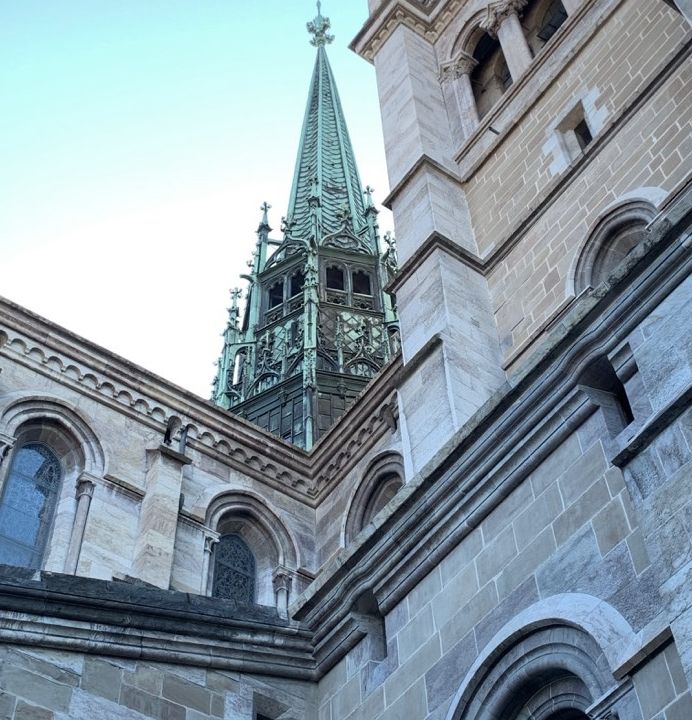 FOR AN ETHICAL AND SUSTAINABLE PATIENTCARE
23-25 September 2020
3-day on line and live program
Our congress programme has been
approved by ASCA Foundation
as Professional Credits.
View our brochure

Welcome message
We warmly welcome you to our second International Health Congress (IHC) on non-communicable diseases,   which will take place on line from Geneva the 23 to 25 September 2020.
This year, the theme of our congress is "Restoring balance in our life", emphasizing on Comprehensive Mental Health and Well-being approach. 
WHY?
With the WHO recognizing Health as "a state of complete physical, mental and social well-being and not merely the absence of disease or infirmity" and considering the alarming number of mental stress and issues affecting almost each and every one of us in our modern world, we decided to dedicate an entire and unique congress to promote prevention and education.
We believe that mental harmony and peace are key to be restored if we really want to successfully address any health condition and that it is at the core of today's public health major concerns.
WHAT?
With the participation of innovative and inspiring leaders and experts, we will emphasize on three main challenges we are facing today during our 3-day congress:
Day 1- Children well-being, trauma and mental care
Day 2- Burnout at home and work
Day 3- innovation and sustainable Health & Education.
The full 3-day package aims to raise awareness and includes online practical workshops and panel discussions of qualified international experts who would like to share their knowledge and their experiences.
FOR WHOM?
Should you be an organization, a professional, a student or having a personal interest in the topic, you are welcome to attend.
GOALS
The outcome of our congress is to:
• support new or existing projects that are related to our topics
• promote a holistic integrative approach of healthcare
• focus on children and adults without any medical accessibility
• raise attention of scientific, medical and professional organizations, universities, structures for inclusive perspectives
• reaffirm human rights and ethical patientcare
SUPPORT
We are using a crowdfunding platform to raise financial aid for this congress and support selected projects. If you are interested to become an active contributor, sponsor or exhibitor, please contact us at [email protected]
23 sept. 2020 JNE

24 sept. 2020

25 sept. 2020

09:30-10:15

BLESSING CEREMONY & WELCOME

CÉRÉMONIE DE BIENVENUE & BÉNÉDICTIONS BIENVENUE

09:00-10:30

STRESS : IMMUNITY & HORMONES

                         

STRESS : IMMUNITÉ & HORMONES

09:00-10:30

INNOVATION & NEW DEVELOPMENT   

             

IINNOVATION & DERNIERS DÉVELOPPEMENTS

10:20-10.35

HOW TO DEFINE MENTAL HEALTH AND WELL-BEING?

COMMENT DÉFINIR LA SANTÉ MENTALE ET LE BIEN-ÊTRE ?

11:00-12:30

BURNOUT  & FAMILIAL CHALLENGES;                 

NEED FOR SUPPORT

DÉFIS FAMILIAUX ET ÉPUISEMENT;

LE BESOIN DE SOUTIEN

11:00-12:30

SUSTAINABLE HEALTH APPROACHES &

INTEGRATIVE MEDICINE

APPROCHE DE SANTÉ DURABLE &

MÉDECINE INTÉGRATIVE

11:00-11:15

THE GLOBAL STATE OF                                                   

MENTAL HEALTH

ÉTAT DES LIEUX EN SANTÉ MENTALE

12:30 – 13:15

OUTCOME OF CONGRESS

BILAN DU CONGRES

11:20-12:30

HOLISTIC MEDICINE ; TOOLS & SOLUTIONS

         

MÉDECINE HOLISTIQUE ; LES  OUTILS ET SOLUTIONS

LUNCH BREAK

14:00-15:30

PREVENTION : NUTRITION AND EDUCATION

PRÉVENTION : NUTRITION ET ÉDUCATION

14:00 – 15:30

RESEARCH ON NEUROSCIENCE   

                       

RECHERCHE EN NEUROSCIENCES

15:00-17:00

POST EVENT WORKSHOP

ATELIER POST-ÉVÉNEMENT

15:00-15:30

Transformational Breath

Alev Gürzumar & Co

15:30 – 16.00

Florian Lucas

Magnetism / Magnétisme

Workshop / Atelier

In French

16: 00-17:00

Dr. Habib Sadeghi

video presentation- Hormonology

16:00-17:30

CHILDREN'S TRAUMA    

                                                 

TRAUMATISME DES ENFANTS

16:00 – 17:30

STRESS & BURNOUT AT WORK.

                 

ÉTAT D'ÉPUISEMENT PROFESSIONNEL

17:30-18:00

Dennis Derofe

Anat Banial Method

  workshop

17:30-18:00

Shermin Movaffaghi

Musico-therapy

Musicothérapie

performance